HIKING AROUND SAALBACH
400 km of hiking trails and all degrees of difficulty make the Hiking & mountainlovers heart in Saalbach beat faster. Kissed by the morning hour, it goes directly on the mountain but the front door to one of the many possible summit tours. Enjoy fantastic views, a mountain panorama of a special kind, sunrises and sunsets on your numerous trails in the height of the Alps. Many mountain lakes invite you to take a break and reward them with a noticeable silence, which replenishes the energy reserves.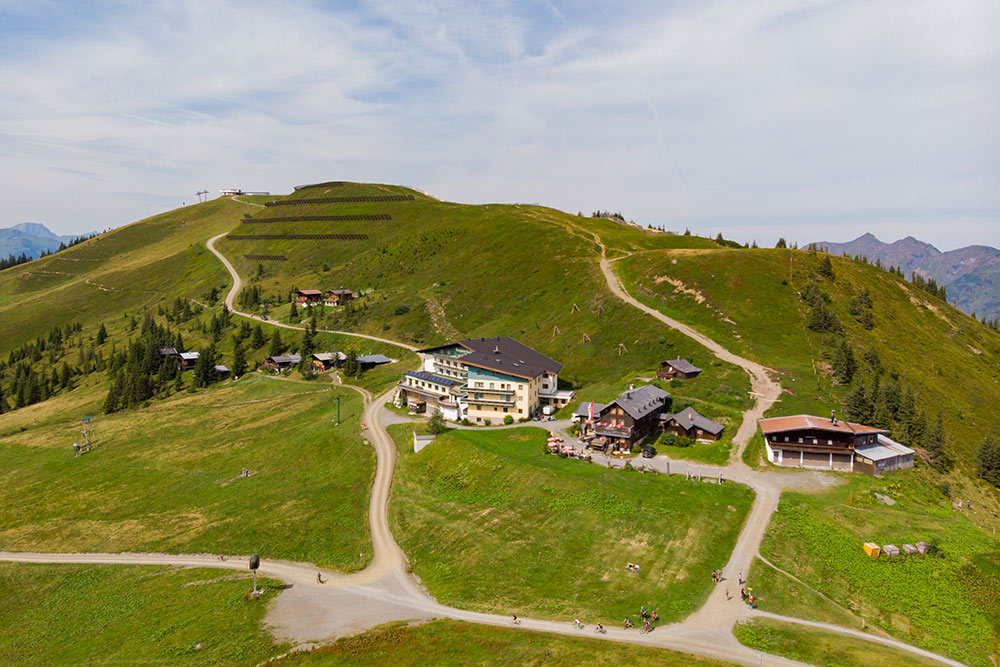 Pinzgauer Grasberger & Kitzbühler Alps
Mountain World
You do not have to explore the Pinzgauer Grasberge & Saalbacher mountains alone. You are welcome to join one of our guided hikes. 10 guided hikes with different degrees of difficulty, for young and old, for young and old make your hiking day or the summit climb to an unforgettable event.
The Saalbach hiking challenge with 3 long-distance trails, 64 km and 3800 vertical meters or even only the hiking trail is always ready for you, depending on your requirements.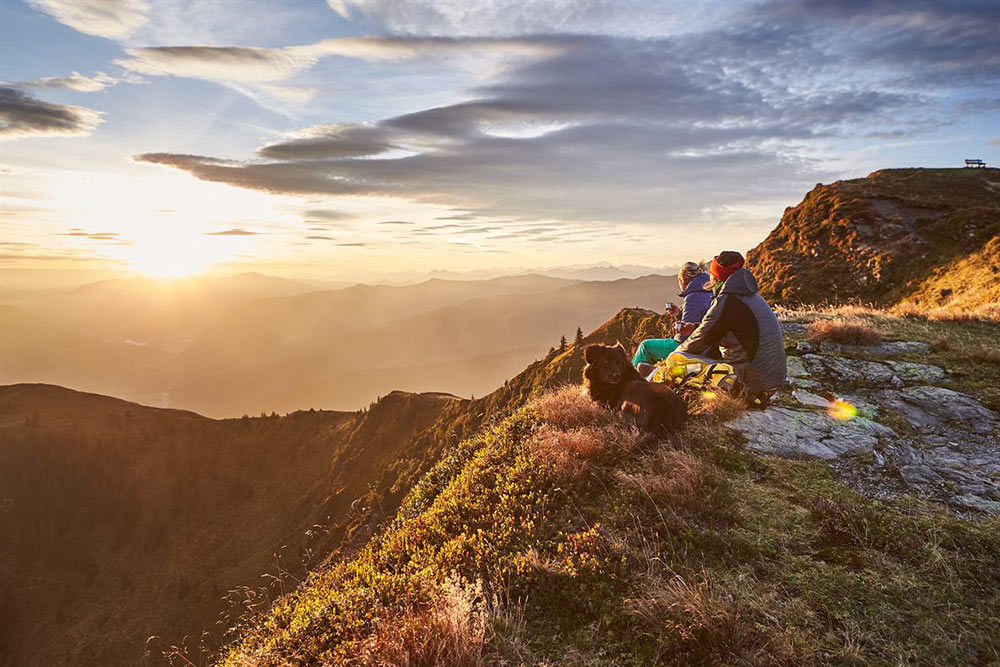 Home of casual walk
Seven Summits
You need to be fit, sure-footed and experienced if you want to sound the 24 km summit tour with 1450 meters of altitude. The happy rush and adrenalin rush of the freeride mecca of winter can be felt with us even in summer.
But of course we also have something for less fit climbers: the home of a casual walk or the Pinzgauer walk is part of the Seven Summits ready for everyone.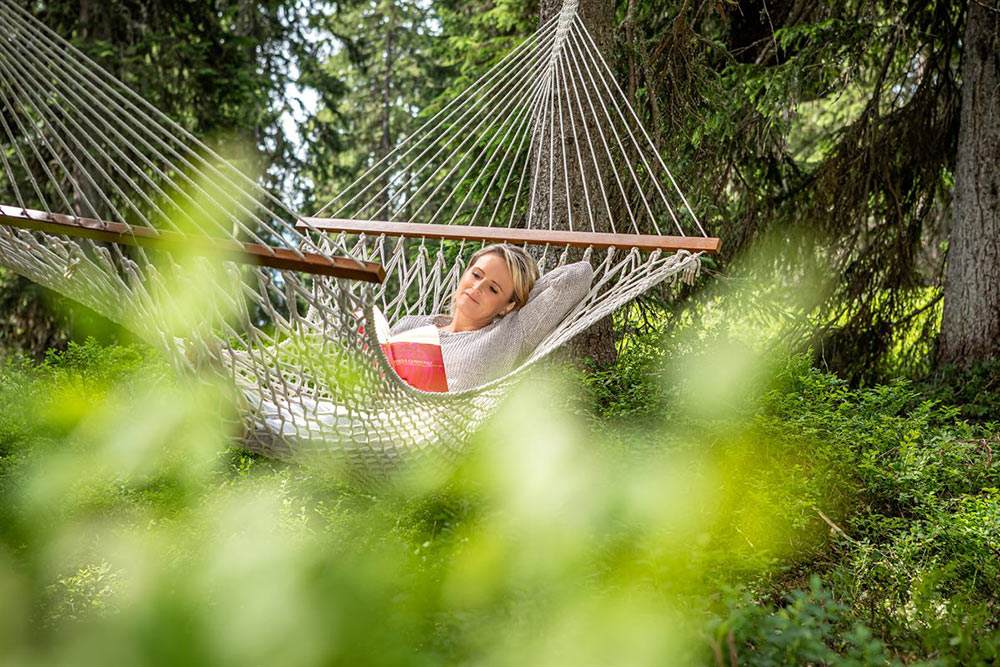 The forest and its health aspects
Forest Wellness
Appreciate, feel, smell and feel - in stressful everyday life the most important points of life are often forgotten. Here you will find peace just as the Austrian Ski World Cup winner Alexandra Meissnitzer repeatedly proves. You will gain new strength on the new theme path of the Reiterkogel and your health will be grateful.A stay in the forest (scientifically proven) activates the white blood cells and relaxing in one of our forest hammocks reduces the stress hormones cortisone & adrenaline.